Game of Thrones film location at Morocco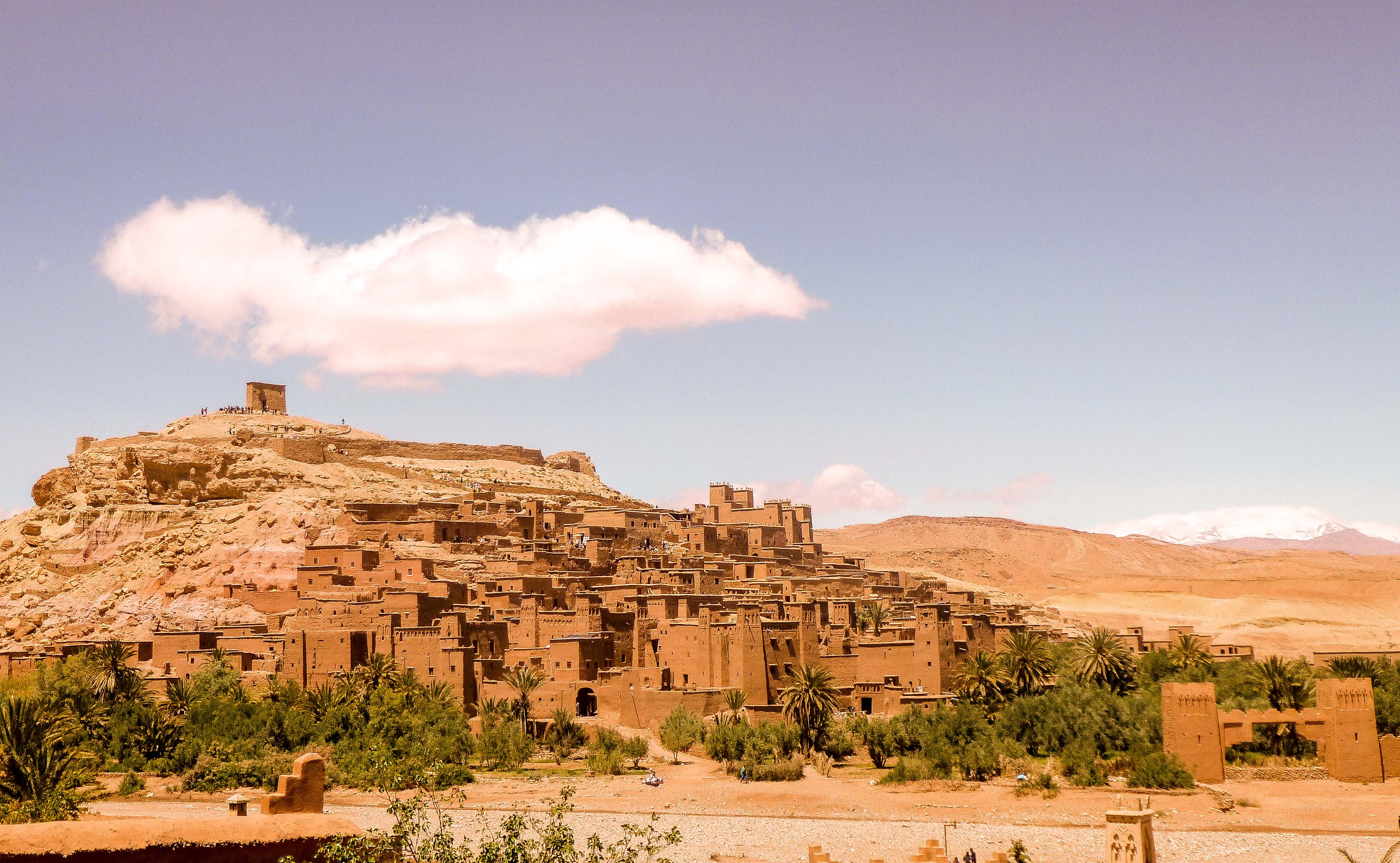 Essos of Game of Thrones film location at Morocco
Travelling Asian goes to Game of Thrones film location in Morocco.
Game of Thrones is a medieval fictional series of families from different continents battling for the throne to rule the Seven Kingdoms. One of the Seven Kingdoms is Essos, an area depicted in the series as desert-like, where Daenerys (Dragon Queen) built her army.
Game of Thrones season is ending May, 2019. Fans of the show can still relive their favorite moments at film locations of Game of Thrones. Fans of Game of Thrones have their favorite families or households. Those who are rooting for Daenerys or #TeamTargaryen would be happy to relive their favorite scenes at Essos.
There are several film location for Essos of Game of Thrones. Two of the film locations are in Morocco which are in Ait Ben Haddou and Essouira.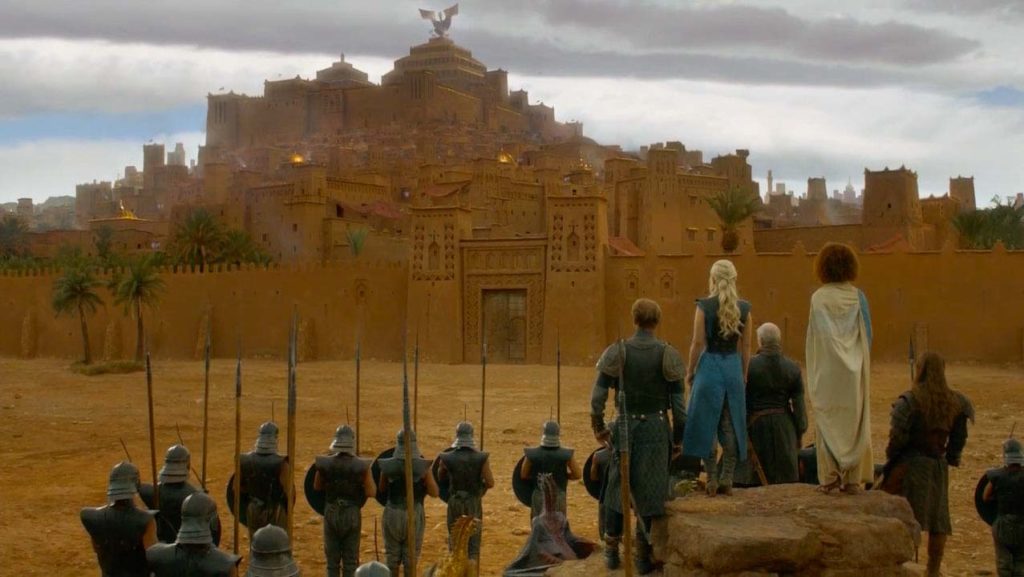 The Game of Thrones film location at Ait Ben Haddou is portrayed as Slaver's Bay (Bay of Dragon) in the series. This location was used in the episode where Daenerys freed the Unsullied (slave) army.
What to See at Ait Ben Haddou, Morocco
Ait Ben Haddou became a popular tourist destination for fans of Game of Thrones. Other popular films shot at Ait Ben Haddou are Gladiator, Prince of Persia and The Mummy.
Another good reason to visit Ait Ben Haddou is that it is a UNESCO world heritage site representing the traditional earthen habitat of Morocco, built from the 17th century.
The Ksar (fortified village) of Ait Ben Haddou is made of mud and straw. Surrounded by towers and walls at the outer part to protect the homes inside. It used to be a caravan route of nomads travelling from Sahara desert, east Africa. The caravan used to stop at Ait Ben Haddou for rest and trade. At the moment, there are still few families living inside Ait Ben Haddou.
First impression upon seeing Ait Ben Haddou is that it looks like a giant sand castle. Moving closer and inside you would see the intricate designs of the towers and walls.
The structure is huge to fit in a village. The dwellings are small spaces, next to each other.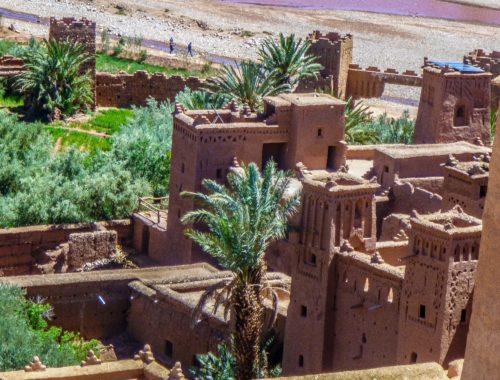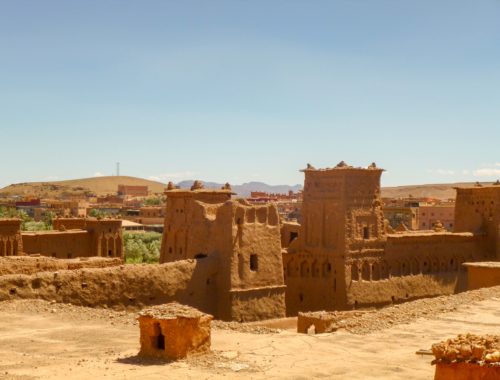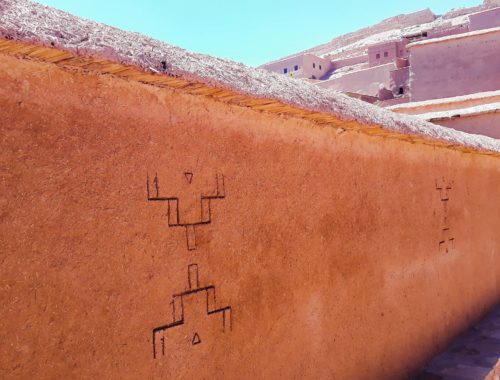 How to Go to Ait Ben Haddou from Marrakesh
Ait Ben Haddou is located at the province of Ouarzazate. There are a lot of buses going to Ouarzazate from Marrakesh. The most common bus is CTM with more available schedule. I prefer to use Supratour as it has more space and more comfortable. Cost of Supratour bus fare from Marrakesh to Ouarzazate is 80 Moroccan Dirhan (approximately 8 US Dollars). CTM bus fare is usually cheaper.
Approximate travel time from Marrakesh to Ouarzazate is 4 hours. Bus schedules are only during the morning until before noon. The route will traverse the Atlas mountains with an amazing view.
Where to Stay
There are a lot of hotel options at the town center of Ourazazate. I heard there are also some small hotels and riads around Ait Ben Haddou.
I recommend to stay at the town center of Ouarzazate as there are other things to visit such as the Kasbah, film museum and Atlas studio.
Travel Tips
Rent a Taxi. If you are staying for a few days at Ourzazate and want to visit interesting places around. You do not need to book a tour. Price of a tour will be double or more. There are several taxis parked near the CTM bus station. Price to rent a taxi for a day to Ait Ben Haddou and Atlas Studio is 300 Moroccan Dirham or approximately 30 US Dollars.
Tour guide is not necessary unless you are keen to know the history of Ait Ben Haddou. One and a half hour is enough to enjoy the place.
Home visit fee. There are still some families living in Ait Ben Haddou. Some will offer to show their home for a fee. If you accidentally go inside and start "exploring" their home, some home visit fee will be expected.