Morocco: Top Shopping in Casablanca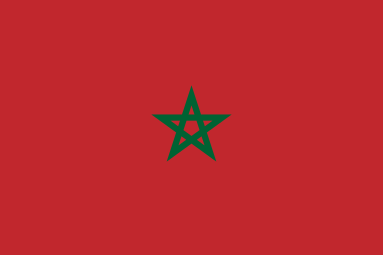 Alpha 55
Alpha 55 mall is like a mini department store for home, personal, school and office supplies. I personally like the decorations and stationery area. There are imported items with average prices.
Best to shop for:
Home supplies such as kitchenware, dining ware, bath and garden supplies

Decorations such as candles, table top and wall decorations

Small furniture such as coffee tables, chairs, portable closet

Cheap accessories such as necklace, bracelet, earring

Personal hygiene products such as facial and body creams, soaps, shampoos, hair dye, even nail products

School and office supplies, such as papers, pens folders, books, stationary.
Pricing: Low to Mid-range
Alpha 55 Mall address: *Near the French consulate
Morocco Mall
Morocco mall is the largest shopping mall in Casablanca with wide range to choose from. Shops range from cheap to luxury brands. The top floor is mainly for the the luxury brands such as Louis Vuitton and Fendi, and others. At the ground floor there is a shop called Marjane which is a grocery-department store that offers lower priced items. Mid-priced brands include H&M, Zara, Pull&Bear, Marwa, LC Waikiki and others.
Main attraction at Morroco mall is the large cylindrical indoor aquarium at the center of the ground floor. Different sea animals can be seen such as shark, manta ray, eels, and various fishes.
Restaurants are lined outside the Morocco mall facing the sea. The outside area can be windy and chilly especially at night.
At one end of the top floor, opposite the luxury shops is a fast food area, with popular franchises such as McDonalds, Burger King, and KFC. There are shops for ice cream, asian food, sandwich, tacos, pizza, and moroccan food.
In front of Morocco mall, at the right side, before the entrance you can find the only IMAX cinema in Casablanca. English movies (with original English audio) are shown every Tuesdays and Thursdays. Imax Casablanca Schedule
FNAC
FNAC is a good shop for branded electronics such as phones, laptops, speakers, headsets. Most of electronic accessories can be found here. Second floor of FNAC is for books (mostly French and Arabic), there is a small section for classic English books. Stationery, notebooks, and writing supplies are also at the second floor of FNAC.
Yan&One
Yan&One is like a Sephora of Morocco, though I have only seen one shop in Casablanca. It is at the center of the ground floor of Morocco mall. Yan&One offers large selection of cosmetics and bath products. It has Yan&One products and imported brands from France, US, Korea, and UK.
Marjane
There is a Marjane grocery.department store at Morocco mall. Marjane is a one stop shop for:
Grocery, fresh food, bread, pastries, alcohol

Home supplies, kitchenware and equipment

Electronics – tv, laptop, mouse, speakers, cellphone

Repair tools – super glue, screw drivers

Stationery – papers, folders, pens, books, pins, stablers, rulers, glue

Clothe – underwear, pyjamas, shirts, shorts, shoes, slippers, socks,
In general Morocco mall is best to shop for:
Clothes

Shoes

Bags

Accessories

Jewelries

Home Supplies

Electronics

Grocery

Telecommunication

Cinema

Restaurants
View Morocco mall shops and restaurants here.
Pricing: low to high-range
Morocco mall address:
Anfaplace Mall
Anfaplace mall is smaller than Morocco mall, with mid-range priced shops.
The advantage of Anfa mall is that it has a better sea view with direct access to the beach. It is 5 minutes walking distance to the corniche which is a long walkway by the sea with several restaurants with sea view.
There is a fastfood area at the top floor of Anfaplacce mall with a sea view.
Anfaplace is best to shop for:
Virgin – It has more choices of electronics brands than FNAC (Morocco mall)

Clothes, shoes, bags, accessories

Carrefour – grocery
View Anfaplace mall shops and restaurants here.
Pricing: Mid-range
Anfaplace mall address:
Boulevard Al Massira / Maarif
Branded
Near twin center along boulevard Al Massira is a row of branded mid-high priced shops such as LC Waikiki, Addidas, Zara, Stradivarius, Pull&Bear, Aldo, and Parfois. There is Massimo Dutti which is more pricey. More shops can be found at the small streets adjacent to boulevard Al Massira.
Boulevard Al Massira Khadra – Branded shops location:
Non-Branded
If you take the Maarif exit from inside the Twin Center there is an area of more local shops with low-priced (non–branded) items. Walking around the area you can find shops for shoes, clothes, accessories and jewelry.
Maarif local shopping location:
Bookstore – Maarif
At the back of Mcdonalds, Maarif there is a bookstore with large selection. Mostly in French and Arabic and few English books.
Maarif Bookstore location: