Morocco: Casablanca Sandstorm
First Sandstorm experience in Casablanca Morocco felt like being in an end of the world movie. Currently having a global pandemic and the skies suddenly turned heavy dark orange.
Sands from Sahara desert has reached as far as Casablanca and even further north of Morocco.
October 20, 2020 . Around 3:00 PM in the afternoon at Casablanca I noticed the sky has turned dark with a very orange hue. Thinking that it is only rain clouds coming. However, the temperature was unusually warm even with strong winds. Normally in Casablanca when the sky is gray with strong wind the temperature drops, but not this time. The previous day was colder but today was notably warmer. Towards 4:00 PM the sky looked heavier and more orange, winds started to be stronger and noticed sand-like dusts blowing by the street. The mouth starts to feel dry, throat chalky and eyes itchy. So, this is what a sandstorm feels like. Closed all the windows and doors and looked down at the floor seeing covered in dust.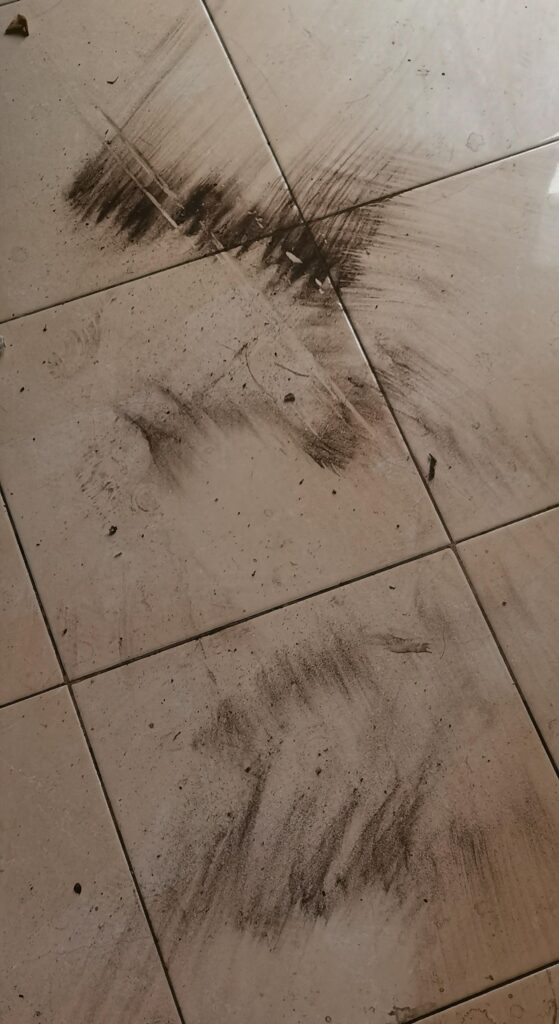 October 21, 2020. The next day all surface in the apartment feels dusty, my skin feels dusty, my throat feels dusty. My infant's nose is full of black dirt. My nose is filled with the dame black dirt. I feel the same in my throat – dry and dusty.
The winds in the Sahara desert is blowing strong and the sandstorm has reached as far as Casablanca located at the west coast of the Morocco. Most of Morocco has experienced the sandstorm including Marrakech, Essaouira, Rabat, Ouarzazarte and other cities are all covered in sand from the Sahara desert.
This sandstorm is happening while being locked down in the city with a curfew during a world pandemic. WTF 2020