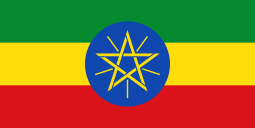 Ethiopia tourist visa application is available online to all countries.
Ethiopia has eased its regulation for tourists entering the country. Online visa application and visa on arrival has been made easier. As Ethiopia is promoting the country's tourism. It is now easier to go to Ethiopia as a tourist.
Since June 2018 Ethiopia has opened online visa application to all countries.
Countries Eligible for Online Ethiopia Visa Application:
ALL Countries
Countries Eligible for Ethiopia Tourist Visa On Arrival: 
African Union Countries
All African Union Countries
Djibouti Exempted – Allowed to enter without visa
Kenya Exempted – Allowed to enter without visa
Asia & Pacific
Australia
China
India
Japan
New Zealand
North Korea
South Korea
Thailand
Europe
Austria
Belgium
Czech Republic
Denmark
Finland
France
Germany
Greece
Ireland
Italy
Luxembourg
Netherlands
Norway
Poland
Portugal
Russia
Slovakia
Spain
Sweden
Switzerland
United Kingdom
Middle East
Canada & North America
South America
Other Countries 
Requirements for Ethiopia Tourist Visa
Recent passport-size photo of the applicant.
Passport of the visa applicant which is valid for at least 6 months from the intended date of entry to Ethiopia.
Ethiopia Tourist Visa Application Fee
Single Entry  – 30 days  – $ 52 (USD)
Single Entry  – 90 days – $ 72 (USD)
You can check details and process Ethiopia visa application at Ethiopia immigration website.