Ethiopian New Year : Enkutatash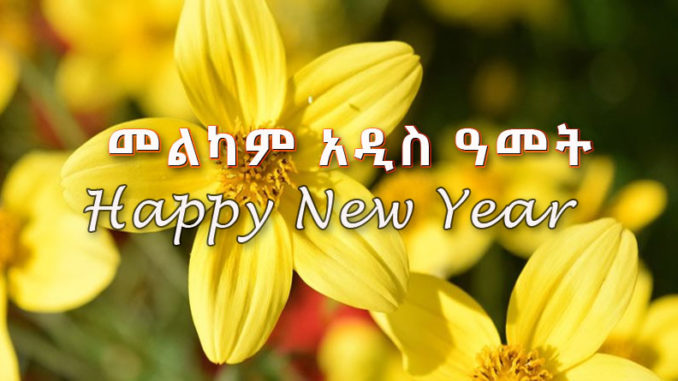 Ethiopia celebrates new year differently from the rest of the world. New year at Ethiopia is between September 11-12.
Ethiopian New Year is called Enkutatsha in Amharic (Ethiopian language) which means gift of the jewel. Ethiopia is predominantly Christian Orthodox and the new year is considered a religious holiday.
During Ethiopian new year, yellow daisies (Meskel flower) are used as decoration. This is because the holiday signifies the end of the rainy season where yellow daisies bloom in the fields.
Bon fires are burned by the streets, restaurants and other public areas as a new year tradition.
Similar to most holidays around the world, Ethiopian new year is celebrated with special food shared with family and friends, music, singing, and good holiday fun.
Ethiopia Calendar
Ethiopia does not follow the common (Gregorian) calendar as the rest of the world. New year in Ethiopia is between September 11 -12. Ethiopia calendar follows the Julian calendar which is 7 years and 8 months behind the common calendar. If we are in 2019, Ethiopian calendar is still in 2012 by September 12.
How to Greet "Happy New Year" in Ethiopia
Melkem Enkutatah!