Morocco: Promenade Near Hassan II Mosque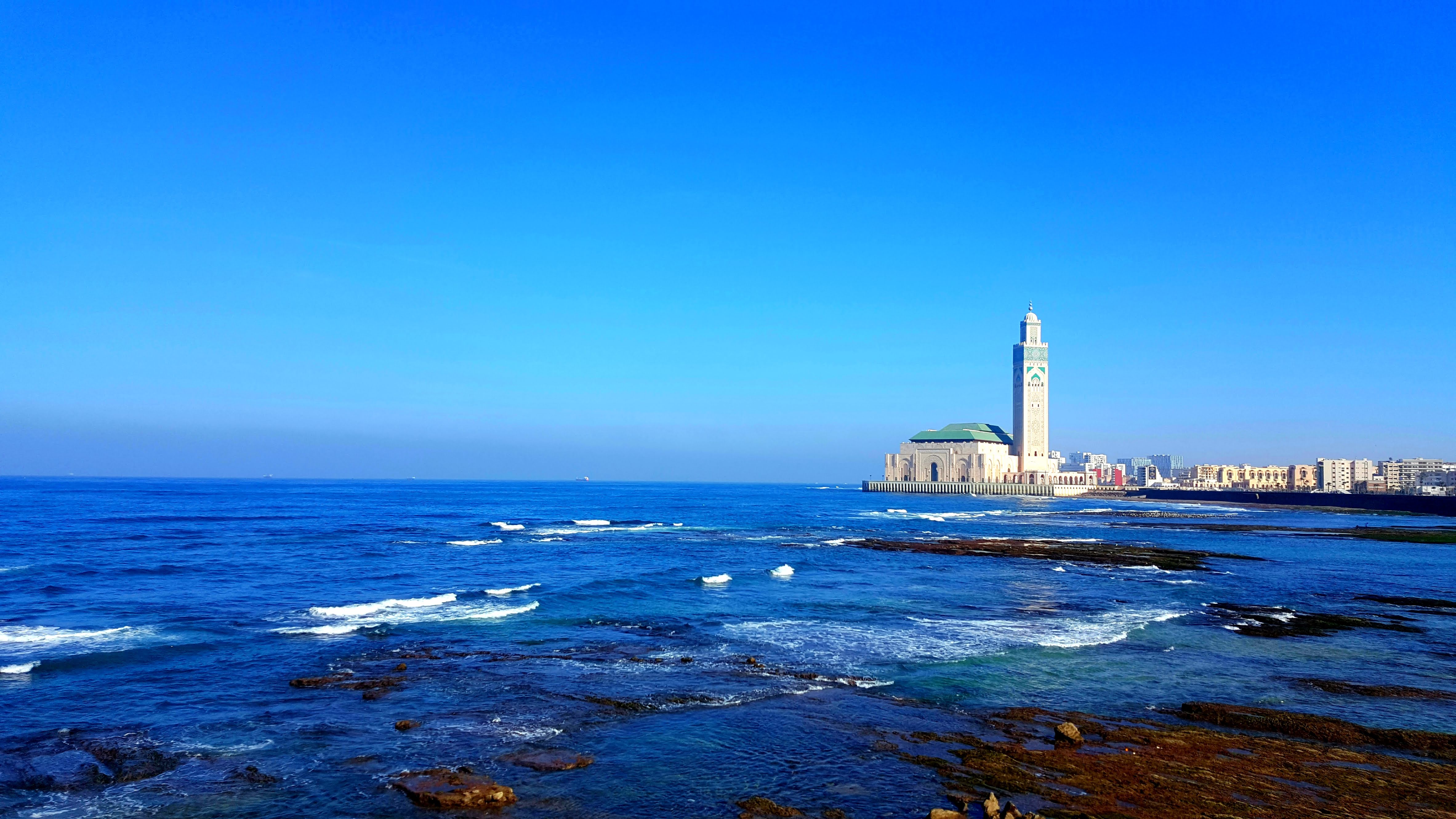 CASABLANCA: As of January 2019, the promenade along Hassan II mosque by the beach has been partially opened to public. The promenade-park construction is not fully finished however the public can enjoy the walkway with the view of the sea and Hassan II mosque. Once finished it could be a nice activity area for the family to hang-out. It is not like the Anfa corniche that is a long concrete walkway. The promenade along Hassan II mosque is more green with grass lawns and more plants which is more like a park and activity area. At the moment the playground equipment for children and outdoor gym for adults are already available for use. There are long benches to relax and enjoy the view, and some people are already using the jogging path. Still under construction are (probable) areas for shops, access along the road and the rest of the corniche.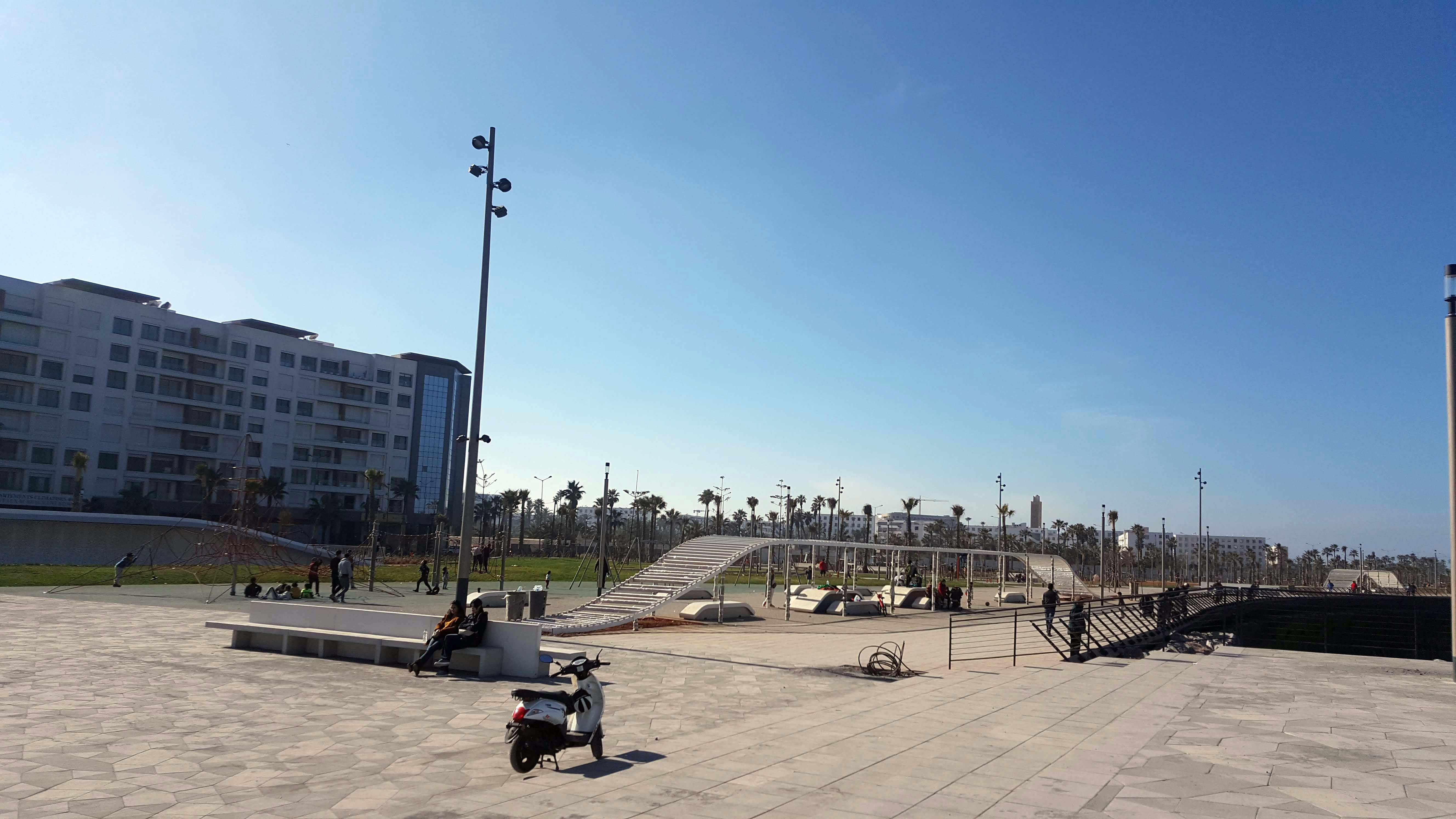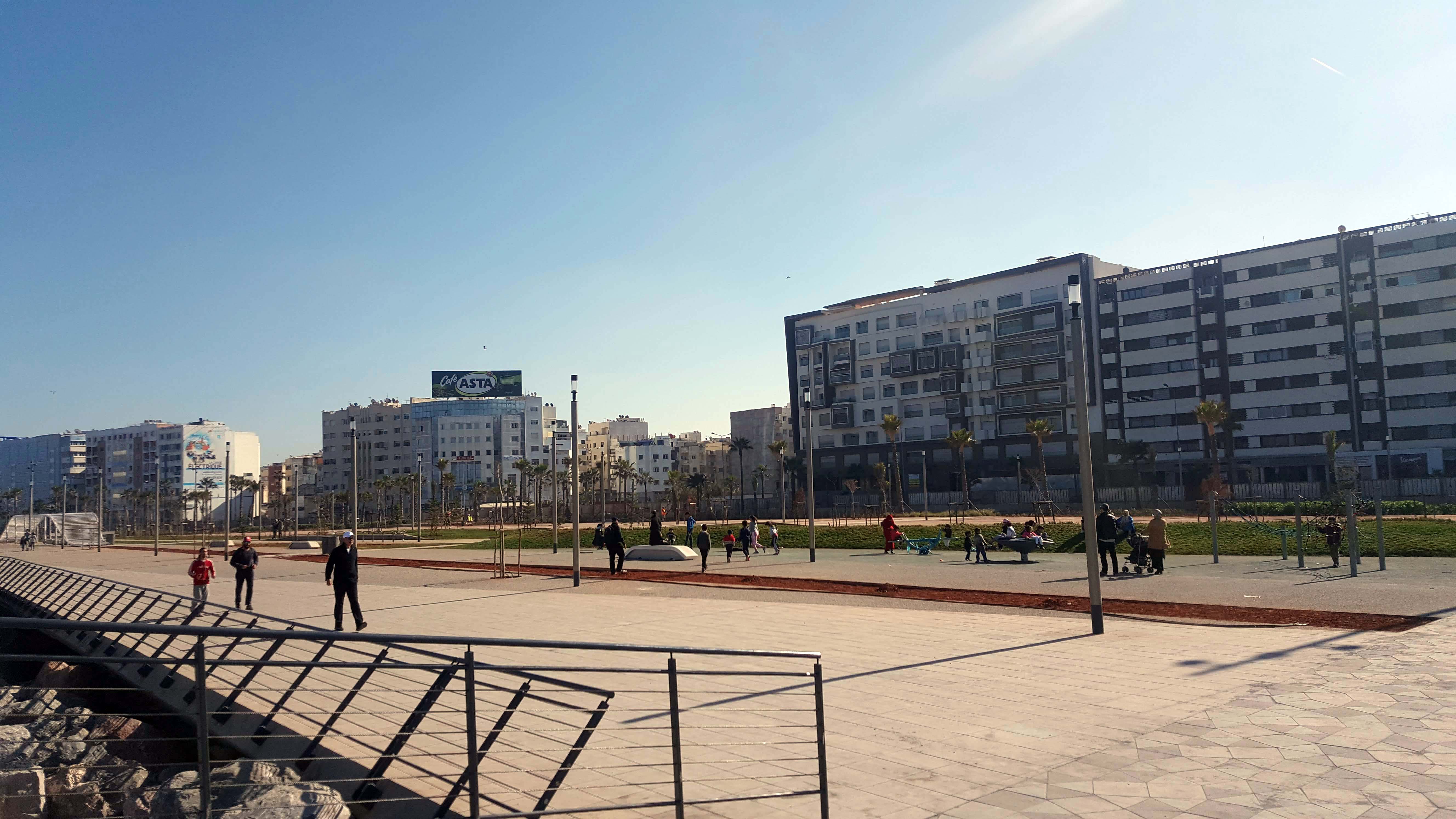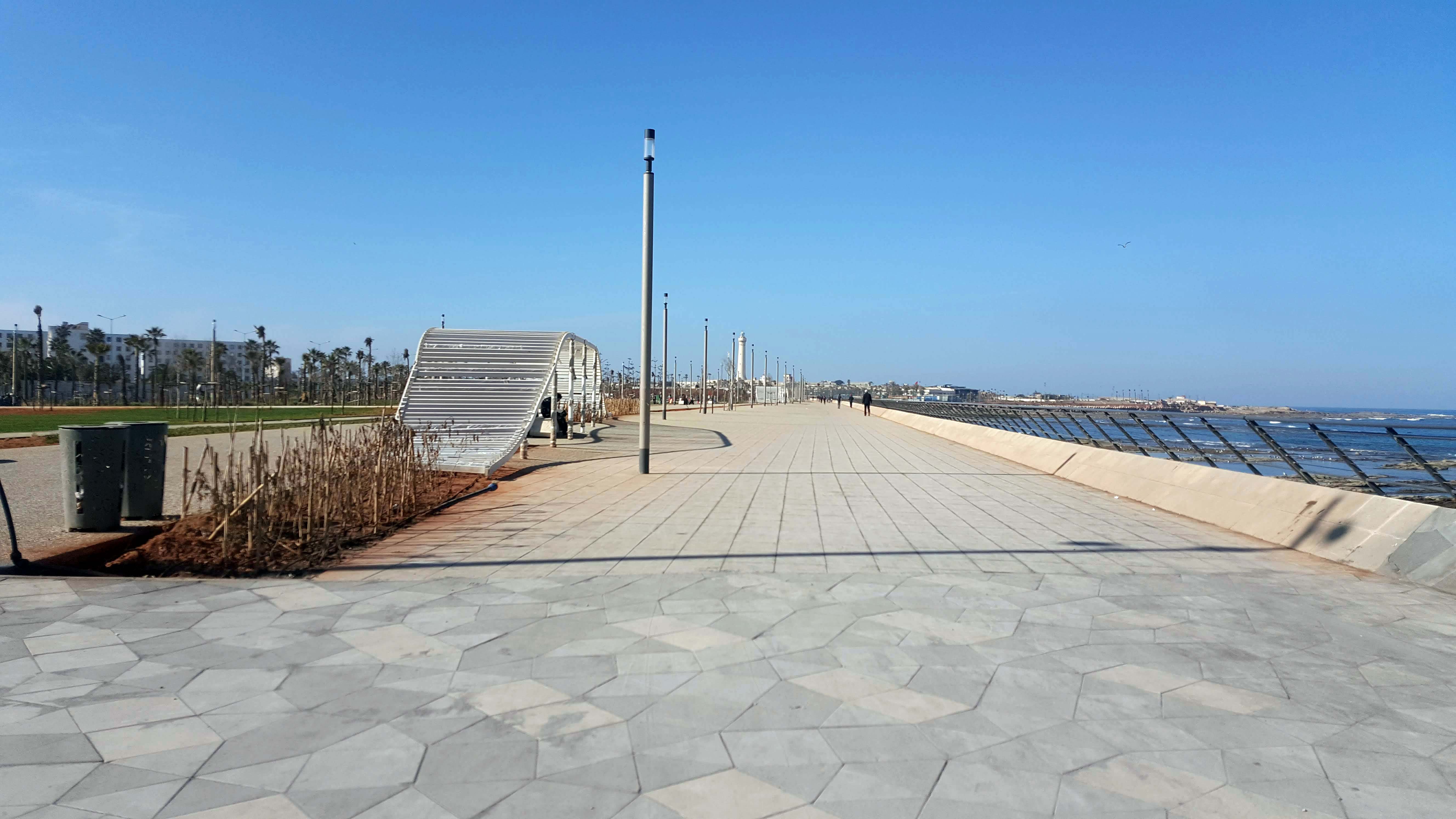 Activities:
Enjoy the view, take photos
Walkway, bicycle, or jogging path
Benches to hangout
Playground for children
Outdoor gym equipment
(Probable) snack and refreshment shops to open
Water Fountain
Entrance
So how can you enter the promenade if the access to the road is closed?
You can enter by the side of Hassan II mosque.
Review:
It looked like a fresh side of Casablanca in contrast to the rest of the concrete filled city. The green grass and plants in front of the sea makes the Hassan II mosque promenade a calming hangout. Public parks and green space in Casablanca that is family friendly is something difficult to find (if not close to none). Hopefully they keep it secured from pickpockets once fully opened to public.