Morocco: Public Transportation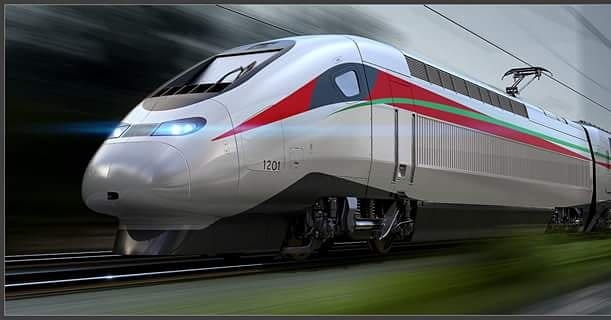 Tips on Morocco public transportation.
If it is your first time to arrive in Morocco as a backpacker, tourist, or expat. You are most likely to take a public transportation. Unless you have an organized tour or someone to pick you up at the airport.
This is a helpful list of tips and advice on public transportation in Morocco.
Answers to common questions for first time travelers such as:
How to take taxi in Morocco
Is there tramway in Morocco
How to take the train in Morocco
Is it safe for solo female traveller in Morocco
Top tips on taking public transportation in Morocco
Plan your travel in advance
Haggle. Take note that Morocco is a country of constant haggling, even with public taxi service you need to negotiate the price. Buses and trains have fixed fare price.
Female travelling solo be careful sitting next to men.
What language does the public speak in Morocco?
Moroccan local language commonly used is called Darija, it is like the Moroccan Arabic with similarities to the Arabic language.
Foreign Languages mostly spoken in Morocco are Arab and French. At the northern part of Morocco such as Tangier, Spanish is spoken. At the most popular tourist areas such as Marrakech some English is spoken.
Taxi
Taxis are shared in Morocco. Do not be surprised if the driver stops and let another passenger inside. Since the taxi ride is shared routes taken could be longer making your travel time longer as well. If you are in a rush and want to have the taxi to yourself immediately tell the driver and you will be asked to pay a higher price similar to hiring a private car.
Is there taxi at Morocco Airport
It is easy to get a taxi at airports in Morocco. There are several taxi lined up outside the airports.
Grand Taxi
The first public transportation you will experience in Morocco is the grand taxi or airport taxi or white taxi – it is all the same called in different names.
It is called grand taxi because it is bigger than the city taxis. White taxi because of the obvious that it is colored white. Airport taxi because it is mostly the only type of taxi that can go across cities and can travel to and from the airport.
The airport taxis in Morocco can be easily seen when you step out of the airport. There will be men (drivers) who will approach you offering their taxi. Before agreeing to take a taxi ask first for the price because airport taxis in Morocco do not use meter. Remember to negotiate the price because taxi drivers are known to give high price to foreigners.
Outside Morocco airports there will be some porters or luggage carriers who will try to get and carry your luggage for you. If you do not necessary need help politely tell them no. They can be very persistent and you should be firm to decline if you do not need help to carry luggage. Be careful as the unwanted service can have a high price for what it is. The porters will demand a price for the "help".
For an idea of airport taxi price. Coming from Mohammed V (Casablanca) international airport to city center of Casablanca is around 30 kilometers, will cost 250-300 Moroccan Dirham (MAD) or approximately 23-30 US Dollars (USD).
Tips for taking taxi at Morocco Airport:
Haggle or negotiate price before entering airport taxi
Politely and firmly say no to porters or luggage carriers if you do not need them
How to take taxi around Morocco
Petite Taxi
City taxi or petite taxi is used to travel around within the city or town limits. The color depends on which city you are in. Petite taxi translates to small taxi, are used for short distance travel only.
Petite taxi colors
Red – Casablanca, Fez, Oujda, Nador, Azilal
Yellow – Midelt , salé
Light yellow – Tétouan
Beige/ cream – Marrakesh
Blue – Chefchaouen, Errachidia, Saïdia
Light Blue – Tanger (with yellow stripe), Meknes
Orange – Agadir, Berkane,
White – Ouarzazate, Taroudannt, El Jadida
Green – Azrou, Aklim, Ifrane
Light Green – Mohammedia
Difference of big taxi and small taxi in Morocco
If you want to go outside the city limit you should take the grand taxi (the same white taxi you get from the airport). Grand taxis can be usually found near tramway, bus and train stations, and busy areas such as tourist areas, medinas, and large shopping malls.
Taking taxi for solo female traveler
My first time riding a taxi in Morocco alone was a mixed of emotions. It was the most challenging, surprising, annoying, and scary experience. Yet it is supposed to be a convenient mode of public transportation around the city for foreigners.
Challenging. Taxi drivers choose who they take in for the ride. You will most likely be denied of a ride if you are standing at the wrong side of the street opposite of the direction you want to go. During rush hour waiting time for a taxi could be around 30 minutes.
Surprising. Moroccan taxis are usually small old cars. Do not be surprised if the driver stops to get other passenger to share the ride with you. Moroccan taxis are basically shared taxis and you have no choice to cramp inside the small car with no air conditioning with several strangers. This is not comfortable and not convenient if you are in a rush and the driver decides to drop you off last.
Annoying. Despite that taxis should use meters, drivers will still ask for more. This happens especially at crowded places where the taxis wait in line by the street such as bus and train stations, shopping malls, tourist areas and medinas. If you take a taxi parked by the street be sure to tell the driver to use the meter or negotiate the price before entering the car. Always ask for the meter price and negotiate before entering a parked taxi.
Taxis that you stop by the street will usually use the meter price. Check the price and pay the exact amount, if you ask the price some drivers will tend to demand a higher amount.
Scary. Taxis in Morocco are shared and during rush hour it will be often full. There are not much Asians in Morocco, and as an Asian female I get unwanted attention. There were times that I have been harassed sitting next to the driver such as squeezing my thigh (despite of wearing loose jeans) and inappropriately touching my face.
Tips for taking taxi in Morocco:
Women traveling solo in Morocco – avoid sitting next to the driver and avoid taking a taxi full of men.
Taxis stopped by the street mostly follow the meter for price
Negotiate prices when taking taxis parked by the street near crowded places
Tramway
How to take tramway / city train in Morocco
Currently the only tramway or city train in Morocco is found in Casablanca.
Casablanca tramway or Casa tramway has only 2 lines that pass through the large business districts. The Casablanca tramway rails do not branch out to the suburbs. It is not walking distance to go around Casablanca using the tramway.
Casablanca Tramway Rail Line
Yellow line (T2) runs through Ain Diab – Bernoussi
Orange line (T1) runs through Lissasfa – Sidi Moumen
See Casablanca tramway station map here
How to buy tickets for Casablanca Tramway
A card pass is used as a ticket to ride the Casablanca tramway. It can be bought at machines at each station.
Multiple pass cards can be recharged at tramway stations, and ATMs.
Casablanca Tramway Schedule
Operations
Time open: 5:30 AM
Time close: 11:30 PM
See Casablanca tramway schedule Casa Tramway website. *Note that there is usually delay
Tips for taking Tramway in Casablanca:
Consider time allowance for delay
If your area of destination is far from tramway station. Consider taking a taxi instead.
Avoid rush hour
Train
How to take Train in Morocco (ONCF)
Morocco train is operated by ONCF. Travelling by train is faster compared to travelling by bus. It is convenient to travel with the train at Morocco if you book it first class (or premiere). Although do not expect too much from first class, there is no special seats or service. The only difference with first class cabin is that it has guaranteed seats. The train can be overcrowded with no guaranteed seats when you book regular tickets. There is a high possibility that you will be standing for a long time at the hallway with all the luggages and other passengers especially if you ride from a busy station.
Train schedule is known for constant delays, although not always. Give an allowance of one (1) hour for possible delay. Do not expect it to be always on time.
The advantage of taking the train is escaping the traffic and regular stops from taking a bus. There is sufficient leg room, toilet (not very clean but working), snacks and drinks for sale.
The first line of fast train was opened late 2018 and goes through only Casablanca and Rabat at the moment. Further expansion of the fast train is still under construction.
Morocco Train lines and Schedule
Regular train rails goes through:
Casablanca – Tanger
Casablanca – Khouribga-Oued Zem
Benguérir-Safi
Casablanca – Nador
Fes – Casablanca
Tanger – Port Tanger
Casablanca – Oujda
Other train station stops in between the lines and respective schedules can be seen at ONCF website.
How to buy train tickets at Morocco
It is advised that you go in advance at the train station to buy the ticket. At the moment the ONCF train website only accepts online payment with Moroccan banks. There are ticket machines at the train station and also only accepts Moroccan bank cards. Some ticket machines accepts Moroccan Dirhams (MAD).
Connecting rides with Morocco train
ONCF train has connecting bus trips with Supratour. This is a good option as when you book the connecting trips, the bus will wait by the train station for you. It is convenient to avoid travel from train station to bus station and no time to waste waiting for the difference of train and bus schedules.
Tips for taking train at Morocco:
Consider allowance time for delay. Approximately 30-40 minutes
Arrive early to buy tickets
Take first class
Bus
Buses in Morocco
Buses depart more on time compared to the train. Still, travelling by bus is longer compared to travelling by train due to longer roads, regular stops and traffic inside towns. Regular buses are cramped with small space.
Buses do not regularly travel to small non-touristy towns. There could be bus routes that are not available daily. Better to check bus schedule in advance.
Most bus company in Morocco will indicate that they have air conditioning but almost all are not working. There is only a small vent open at the middle of the bus. Windows do not open which can be very suffocating and uncomfortable in long travel. During summer think of the smell of donkey, dirty gym socks and armpit sweat without deodorant inside a crowded bus without ventilation. It is not fun.
There are several bus companies in Morocco. The top 2 best bus companies according to my personal preference are Suparatour and CTM.
1. Supratour
Supratour bus works with ONCF train making it convenient for long distance travel where the train does not pass. You can buy the ticket connecting ONCF train – Supratour bus from ONCF train stations. If you do not need a connecting train-bus ride buying tickets directly at Supratour bus station is possible. Supratour bus is a bit more expensive than other bus companies so there are less people taking it and therefore less crowded. It is the only bus that I have taken that has working air conditioning which is very convenient during long travel in Morocco. There were times that the bus driver did not turn on the air conditioning because there were only few passengers. Be persistent in nagging the driver to turn it on and talk with the other passengers to help nag the driver for air conditioning. Group effort helps. The drivers can be stubborn trying to save fuel price used for air conditioning for their pocket money.
2. CTM
The next best option to Supratour bus is CTM. They have first class (premiere) buses on some routes but have few available schedules. CTM bus travel more routes than Supratour bus. The downside is that there is no air conditioning and windows do not open. See description of bus smell above.
Tips for taking bus in Morocco:
Arrive early. Buses are usually on time for scheduled departure
Check for bus schedule
Buy bus tickets in advance
Take Supratour for comfort with proper air conditioning
Take CTM first class

Otherwise enjoy the summer smell 🙂
Ride Hailing Application
Ride hailing applications are new and operate discreetly in Morocco as it is considered as a threat competition by taxi drivers. Similar to some countries Uber was not well accepted by taxi drivers who protested against it. There was Uber in Morocco a few years ago which lasted only for a short period. Taxi drivers were throwing rocks and harassing the the Uber drivers.
Careem
Careem is similar to Uber, still new and operations is discreet. There is not much Careem drivers available but it is growing. Careem drivers would avoid picking-up and dropping off passengers at busy places where there are taxis parked. Passengers are requested to meet away from the visibility of taxi drivers. When riding Careem the passengers are asked to sit next to the driver to appear like a family car and avoid attention from the taxi drivers.
Caution for solo women traveling as it is required to sit next to the drivers. To avoid harassment it can be useful to carry a large bag and put it in between you and the driver.
I have not tried taking a Careem alone, as I have been avoiding riding next to drivers since being harassed by taxi drivers. I am not sure if they are more respectful of foreign women travelling solo than taxi drivers.
Other ride hailing applications in Morocco