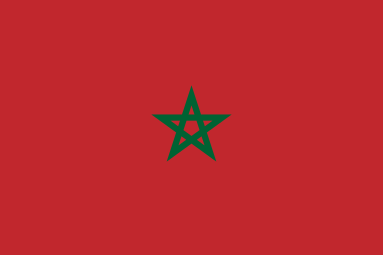 At Casablanca there is an area comparable to China town. There is no real China town in Morocco as the Asian community is small in the country. However, there is an area that sells low cost made in China items in shops and by the street at a small neighborhood. The vendors and shop owners are mostly Moroccans not like the real China town wherein most of the shop owners are Chinese
Shops and street best buys:
kitchenware – casserole, pan, utensils, plates, glasses
bedding – duvet, bet cover, pillow
toilet equipment – shower curtain
organizers – portable cabinet, indoor clothes dryer
decorations – mirrors, painting
fabric
Chinese Grocery
At the same area there is a Chinese grocery that serves Asian condiments and food that are hard to find. It is also the only place I found that sells pork meat.
Some of the best finds at the Chinese grocery:
Pork
Maggi seasoning
Hot pot / Shabu Shabu balls
Sio mai / dimsum (beef)
Dried vegetable snacks
Noodles for stir fry and soup
Chinese Grocery map:
*Map may not be accurate. Landmark is Yammy restaurant along boulevard Rahal El Meskini 
Derb Omar 
Derb Omar is like the China town of Casablanca. This is best place to go to if  you are looking for cheap buys and do not want to go to the tourist-y medina and haggle.
Derb Omar map: